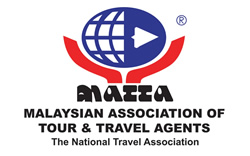 Welcome. MyTourLane.com is owned by Exotic Asia Holidays Travel & Tours Sdn Bhd (KPL6245) which is a full-service private tour provider that offers affordable personalized tour packages in Malaysia. We are licensed by Ministry of Tourism Malaysia (KPL/LN6245) and an active member of Malaysian Association of Travel & Tour Agents MATTA :MA3643.
Our packages include day trip at Kuala Lumpur city tour as well as its nearby places of interest. Our mission is to facilitate a personalized, comfortable, and memorable experience for every visitor who chooses to use our professional, reliable, yet low-cost services with an eye for details.
We provide in-demand as well as best value sightseeing tours such as the Kuala Lumpur City Tour, Batu Caves temples tour, Malacca Tour, Elephant Sanctuary Tour, Taman Negara National Park Tour, Fireflies Tour, Forest Research Tours, Cameron Highlands and Genting Highlands Tours. We promise the best deals while still letting you explore the unique beauty of Malaysia in comfort and style, without breaking the bank, for your utmost satisfaction.
Feel free to contact us in case you have any enquiries or concerns about our tour guide and packages or if you wish to book your tours through email or calls.